No measuring required. Just enter what you know.
STEP 1: VISIT PRODUCT PAGE
Visit a product page for jackets, pants, or shirts & click on "What's my size?" (see red arrow below).
Enter Height, Weight & Age. Then click "Continue" button.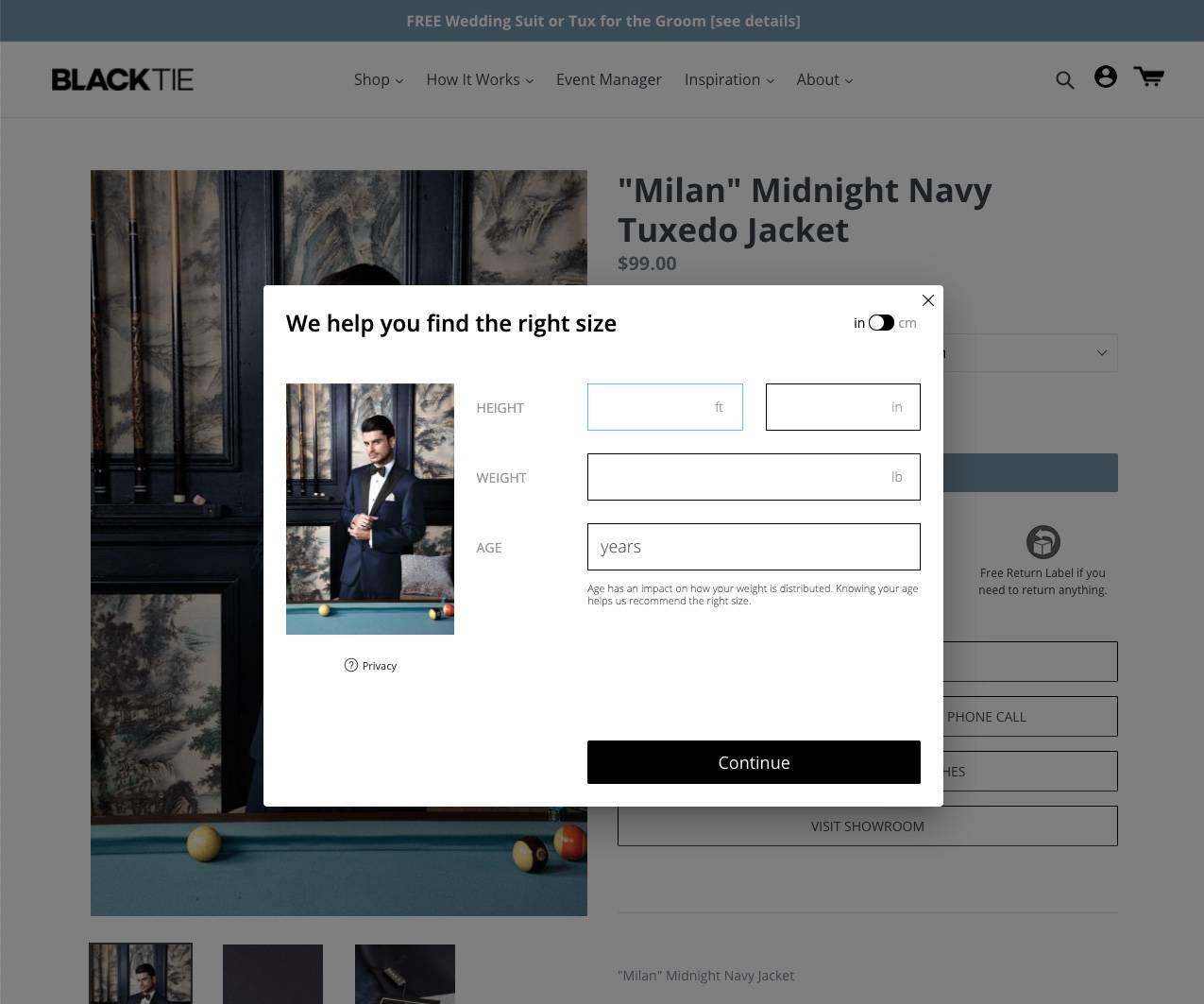 STEP 3: PERSONALIZE MEASUREMENTS (optional)
By default, the sizing algorithm will guesstimate your measurements based on just your height, weight, & age. Since we all come in different shapes & sizes, this is about 70% accurate. For more accurate sizing recommendations, we encourage you to edit the fields below with your actual measurements. To watch a video about measuring, click on the "play video icons" below.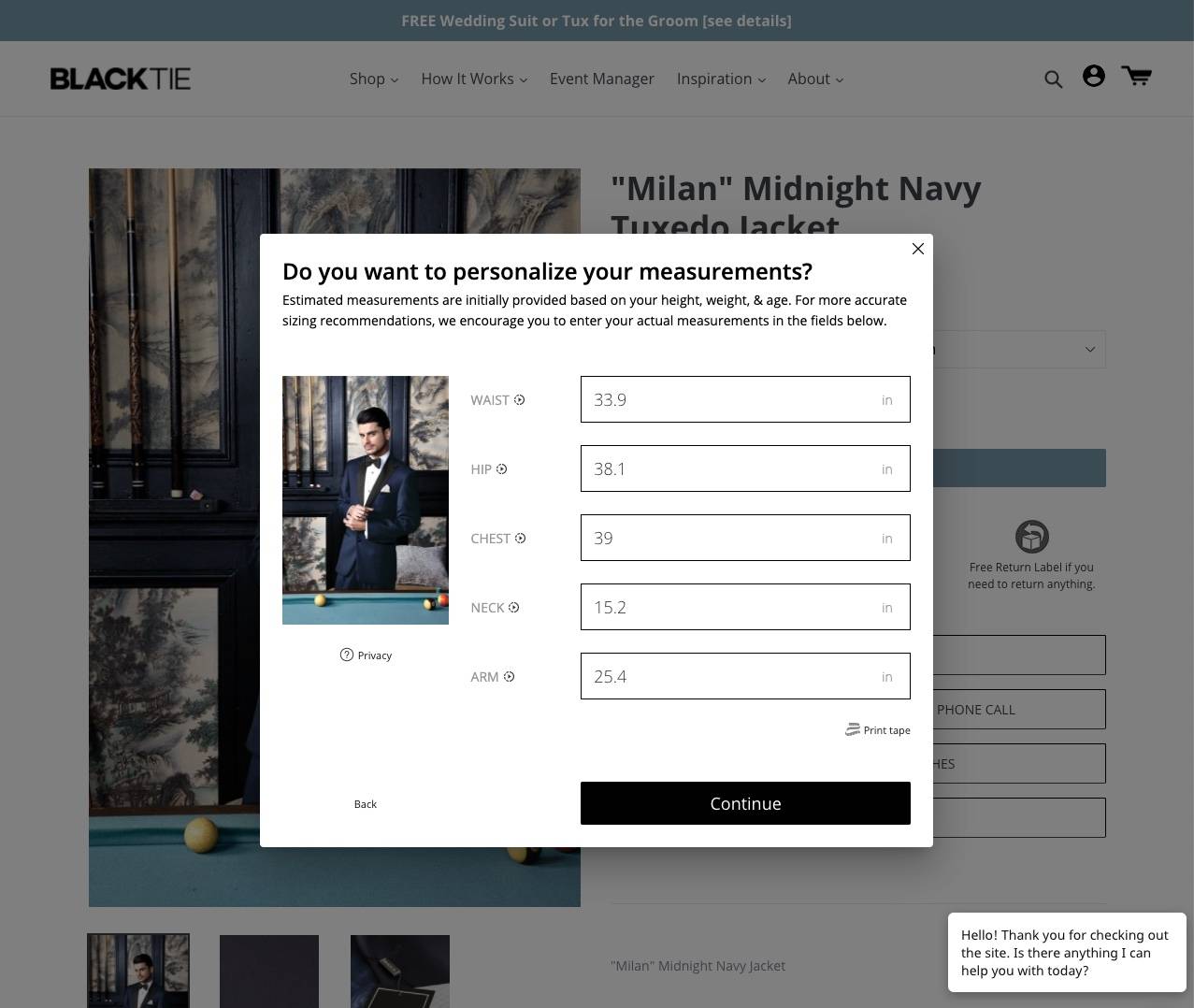 Do you prefer "Modern Fit" or "Slim Fit"? Select your fit preference for "Jackets", "Pants", and "Shirts". Often times, people select the same fit preference for each product category; however, it is ok to also mix-and-match fit preferences. Please click the "Continue" button to proceed.
STEP 5: ESTIMATED SIZE DISPLAYED
Your estimated size is then displayed. If you'd like to click on the sizes above or below the suggested size, you can do so to see how it will potentially fit on you. Then, click on the "Continue" button.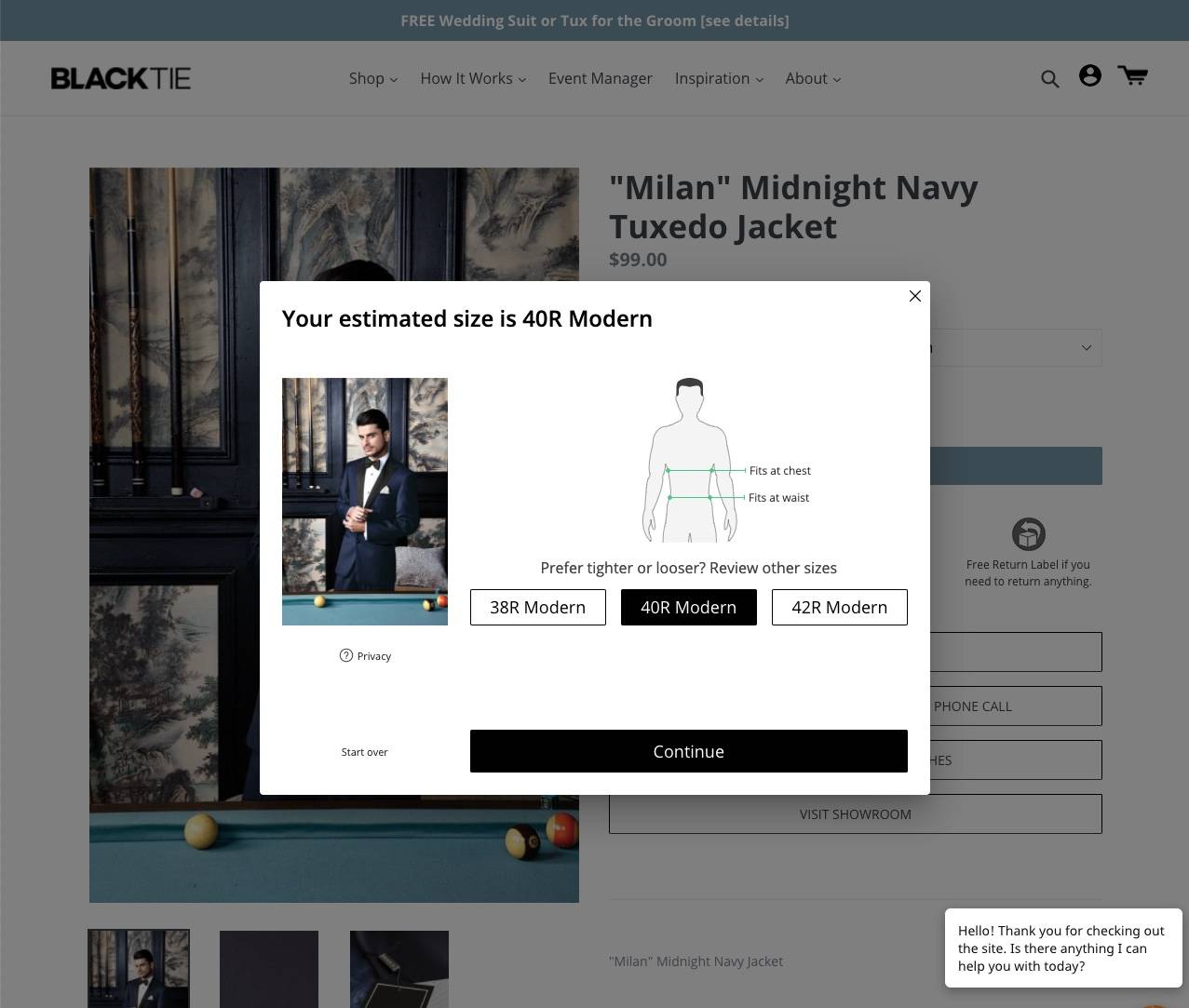 STEP 6: ESTIMATED SIZE DISPLAYED ON PRODUCT PAGE
You'll now notice that your estimated size is displayed on the screen (see red arrow). Although the size calculator is a useful tool to assist you with sizing, you are still in complete control to select whichever size you desire. For example, if you know that you always like to wear your jackets larger, you can select a larger size. If you know you like your jackets very snug, you can select a smaller size. Ultimately, you can add any size that you want to the cart.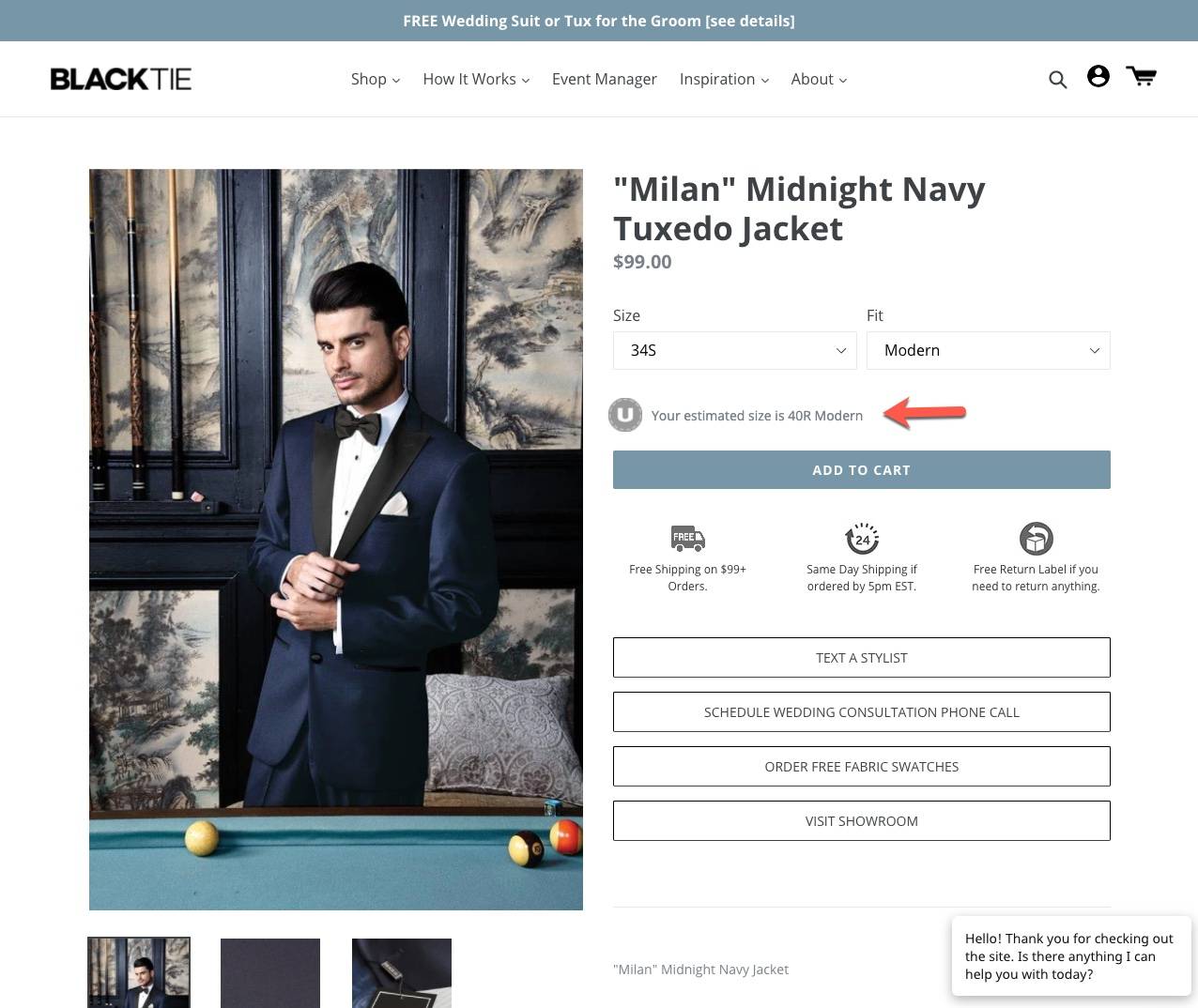 Obviously, people come in different shapes & sizes. We cannot guarantee that the Size Calculator will be 100% accurate; however, we encourage you to feel free to use this feature as a helpful tool to assist you in selecting your sizes.

If you would like additional assistance with sizing, please do not hesitate to contact our customer service team via phone (888.349.4004), live chat, or email.